Pedestrians and bicycle riders are often injured through no fault of their own. Pedestrians and cyclists don't have the protection afforded by an enclosed vehicle. Cyclists can be hit by an inattentive passing motorist, run over by a motorist who fails to obey traffic signals and laws, or thrown from the bike by a car door opening in their path. Many time pedestrians are hit in a crosswalk by a driver who fails to stop or yield the right of way. Both bike riders and pedestrians can be seriously injured by drunk drivers or impaired drivers operating their vehicle recklessly. 
Texas traffic laws protect cyclists and pedestrians. Unfortunately, drivers often ignore traffic laws, leaving cyclists and pedestrians facing grave consequences.
Because the injuries sustained in these type of crashes may be more serious than other wrecks, it is important to have experienced legal counsel on your side. Texas attorney, David B. Robinson, will work to recover those damages that you deserve because of the negligence of others.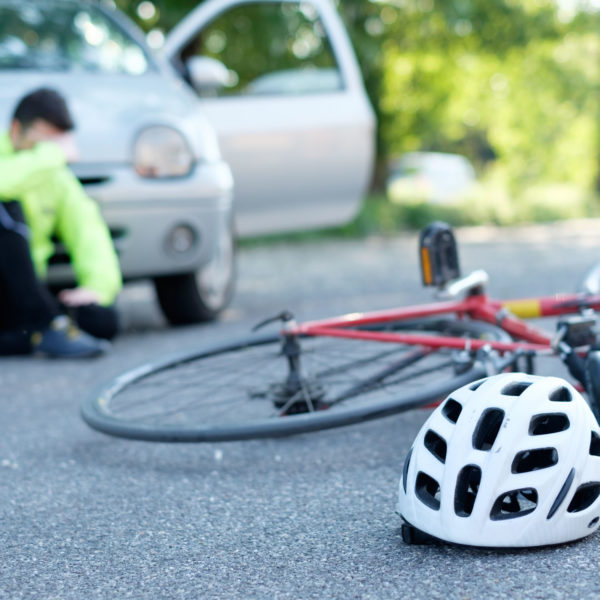 If you have been injured in a pedestrian or bicycle crash, arrange a consultation by calling (469) 844-1110.
Affiliations, Awards & Accreditations
Law School:

Juris Doctor
St. Mary's University School of Law – San Antonio, TX

Bachelor of Business Administration, Finance Major
University of Texas at Arlington – Arlington, TX

Licensure:

Licensed to Practice Law in all Texas State Courts

Professional Associations:

American Bar Association, Texas Bar College Member, State Bar of Texas, Tarrant County Trial Lawyers Association, U.S. District Court (Northern District of Texas), Texas Trial Lawyers Association, Tarrant County Bar Association
"Strategy without tactics is the slowest route to victory. Tactics without strategy is the noise before defeat."