Texas attorney David B. Robinson handles Texas related will and probate matters including drafting wills, directives to physician and medical powers of attorney, muniment of title proceedings, probating wills, small estates, and more.
Probate is a legal process designed to ensure a decedent's property and assets are distributed in accordance with his or her will, or in accordance with state statutes should there be no will in place.

A will serves to simplify the probate process (saving time and money for your loved ones), set forth your final wishes, and reduces the possibility of litigation. A simple will is one with no trusts or complicated disposition of property. Usually everything is left to a spouse or to the children. A simple will is relatively inexpensive, but can result in substantial savings later.

A Directive to Physician states your health care wishes when you are not physically able to do so. It instructs your doctors that should you have an incurable, terminal condition, and you are only being kept alive by machines or feeding tubes, you want the life-sustaining measures to be withdrawn so you can die naturally.

A Medical Power of Attorney allows you to name someone to make medical decisions for you should you be unable to make them for yourself and covers terminal as well as non-terminal medical issues.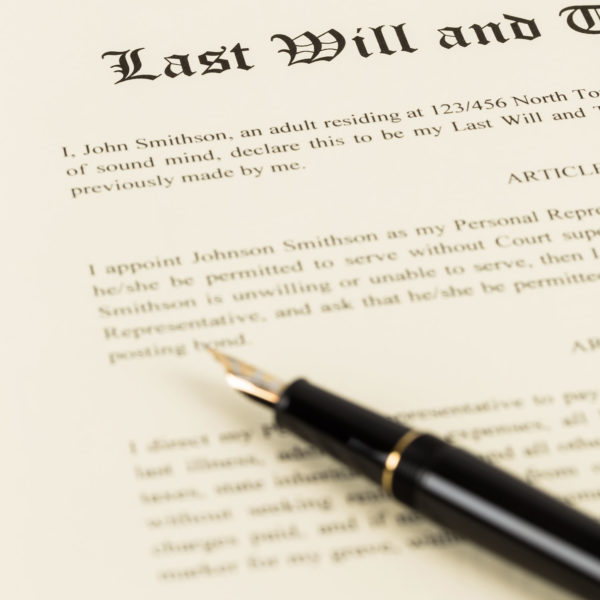 Arrange a will or probate consultation with David B. Robinson by calling (469) 844-1110.
Affiliations, Awards & Accreditations
Law School:

Juris Doctor
St. Mary's University School of Law – San Antonio, TX

Bachelor of Business Administration, Finance Major
University of Texas at Arlington – Arlington, TX

Licensure:

Licensed to Practice Law in all Texas State Courts

Professional Associations:

American Bar Association, Texas Bar College Member, State Bar of Texas, Tarrant County Trial Lawyers Association, U.S. District Court (Northern District of Texas), Texas Trial Lawyers Association, Tarrant County Bar Association
"Strategy without tactics is the slowest route to victory. Tactics without strategy is the noise before defeat."